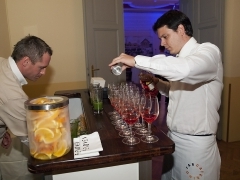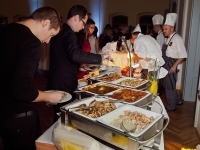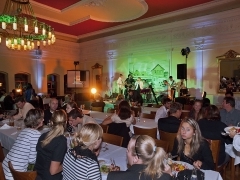 F&B Catering belongs to F&B Centrum Ltd.
Our catering centre is situated in the historical premises of Paspa Hall, just on the first floor of the Staropramen Brewery Ltd. building.

These unique venues are perfectly suitable for all types of social and private events, company parties, wedding parties, training sessions, conferences, presentations and other events. We offer all-inclusive catering & cocktail service in "Potrefená husa Na Verandách" restaurant and in PHENOMEN music club; including all additional services. We guarantee flexibility, individual approach and high professionalism; our target is to fulfil all the client's wishes and requirements.

The facilities of the "Na Verandách" centre are suitable for organising various company and private events with the capacity of up to 800 guests who can experience many types of cuisine in the premises situated on three independent but connected floors, together with the PHENOMEN music club, "Potrefená husa Na Verandách" restaurant and Paspa Hall premises.

There are no rentals to be paid for the above mentioned venues since the client pays only for the arranged catering services!